Where is China's Economy Headed?
Hanming Fang, Joseph M Cohen Term Professor of Economics, University of Pennsylvania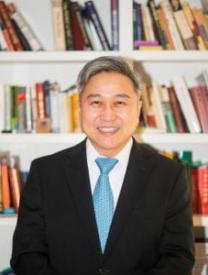 The arc of the Chinese economy over the next ten to fifteen years will depend on three sets of forces, each of which interacts with the others: (1) Domestically, the internal political economy will determine the relationship between the state and the market. (2) Externally, the relationship between China as a nation and the US-led West will determine China's access to foreign technology, finances, and markets. (3) Traditional economic forces such as total factor productivity (TFP), population and human capital, and capital and investment will determine China's growth potential. Even though most studies focus on this third set of traditional economic forces—the ones determining growth potential—the first two sets of forces will ultimately determine how close the Chinese economy can come to realizing that potential. This paper examines the range of outcomes for China's economy through this lens: growth rates could reach 6 percent if China focuses on market-oriented reforms, or they could stagnate if, in response to external or internal pressures, leaders instead continue to turn to more centralized decision-making and to top-down planned resource allocation.
Open to all, lunch served.
This event is held onsite with a Zoom session. Please register in advance here:
https://upenn.zoom.us/meeting/register/tJIrfumsrTgiHtWrX95gky5a3OQ5o1b2b82h
After registering, you will receive a confirmation email containing information about joining the meeting.