The Regulation of Prostitution in China: Law in the Everyday Lives of Sex Workers, Police Officers, and Public Health Officials
Margaret Boittin, Assistant Professor of Law, York University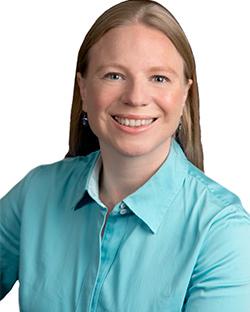 Professor Boittin discusses her book, The Regulation of Prostitution in China: Law in the Everyday Lives of Sex Workers, Police Officers, and Public Health Officials, forthcoming with Cambridge University Press. Based on ethnographic observation, interviews, and surveys, the book examines how the regulation of prostitution shapes both the lives of female sex workers and the frontline police officers and public health officials who are responsible for implementing the laws and policies that govern sex work in China. Boittin also conducts research on the regulation of human trafficking and forced labor. She has carried out randomized controlled trials examining rights awareness campaigns on labor abuse of migrant domestic workers in Hong Kong, and on attitudes and behaviors pertaining to human trafficking vulnerability of both the general population and police officers in Nepal. Her research has been supported by the US Department of Labor, USAID, Humanity United, and the National Science Foundation. Margaret Boittin is an Assistant Professor of Law at Osgoode Hall Law School, York University. She received her Ph.D. in Political Science from UC Berkeley, and her JD from Stanford. Her articles have been published in Law & Society Review, Law & Policy, and American Political Science Review.
This event is held onsite with a Zoom session. Please register in advance here:
https://upenn.zoom.us/meeting/register/tJcvf-ihrzIuEtfdlN_ASvz9R9QQ6ryaDXHA
After registering, you will receive a confirmation email containing information about joining the meeting.
Open to all, informal lunch provided.