Due Diligence and Corporate Transparency in China
David Barboza, Co-founder, The Wire Digital Inc.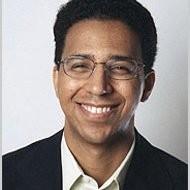 David Barboza is the co-founder of The Wire Digital Inc., a New York-based news and data platform focused on China and global supply chains. The startup consists of a digital weekly news magazine, called The Wire, and a data and software analytics platform named WireScreen. Previously, Barboza was a longtime business reporter and foreign correspondent at The New York Times. In 2013, Barboza was awarded the Pulitzer Prize for international reporting "for his striking exposure of corruption at high levels of the Chinese government, including billions in secret wealth owned by relatives of the prime minister, well-documented work published in the face of heavy pressure from the Chinese officials." He was also part of the team that won the Pulitzer Prize for explanatory reporting, for his coverage of Apple's operations in China. That same year, he won a George Polk Award for foreign reporting. Barboza joined The Times in 1997 as a staff writer. He covered the stock market, and then served for five years as the Midwest business correspondent based in Chicago. He moved to China in 2004 as a business correspondent, and then, from 2008 to 2015, was the paper's Shanghai bureau chief. In 2016, he was a visiting Nieman Fellow at Harvard University. Barboza won two awards in the Society of American Business Editors and Writers' 2007 Best in Business Journalism Contest, one for a Times article, "A Chinese Reformer Betrays His Cause, and Pays." He was also part of the team that won the 2008 Grantham Prize for environmental reporting for the series "Choking on Growth: China's Environmental Crisis." In 2002, he was part of a team that was named a finalist for a Pulitzer Prize for coverage of the Enron scandal. In 2008, Barboza won The Times's internal business award, the Nathaniel Nash Award. He has twice won the Gerald Loeb Award for business reporting. Barboza graduated from Boston University with a bachelor's degree in history and attended Yale University Graduate School.
This event is held onsite with a Zoom session. Please register in advance here:
https://upenn.zoom.us/meeting/register/tJcvf-2prj0oGtZ1nTzVXKSceTLs_N3s3HdC
After registering, you will receive a confirmation email containing information about joining the meeting.
Open to all, informal lunch provided.