China and the World after COVID and Ukraine
2022 CSCC Annual Public Lecture
Anla Cheng, SupChina CEO & Founder; Jeremy Goldkorn, SupChina editor-in-chief and Sinica Podcast co-founder.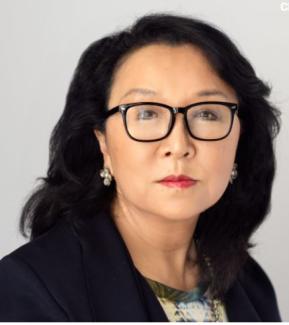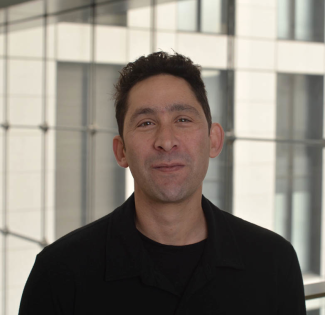 The divide between Beijing and Washington is only growing: After several years of growing tensions with the U.S. and other Western countries, China is sticking to its COVID-zero policies, and is remaining steadfast in its support of Russia after the invasion of Ukraine. How will these developments affect business, political, and cultural ties between the U.S. and China, and what do these developments mean for investors, officials, scholars and students from both sides?
Anla Cheng is the CEO/Founder of SupChina, an award winning, media and business platform. It reaches a global audience of leaders with accessible content, helping them make sense of a complex country that is reshaping the world through two newsletters, website, podcasts, events, and an App. Anla Cheng was partner of Centenium Capital – Asian hedge fund of funds . Ms. Cheng started her career at Goldman Sachs . She then moved onto Citi as Asian Portfolio Manager. At Robert Fleming she ran their institutional Asia desk. JP Morgan eventually bought up Robert Fleming. Ms. Cheng is a Trustee of the following Boards: TNC (The Nature Conservancy); China Institute. Cheng is Member of Facing History (Former Chair of the China Project) ; China/ Global Council Member of Brookings, Committee 100 (former Trustee) , NCUSCR. and Columbia University Global Council. Her past Board affiliations include: Trustee of MOCA; ThinkQuest; Riverdale Country School, NY Community Trust and Browning School. Awards: Legacy Award, 2009 from MOCA; 2019, Outstanding Leader , Ascend; 2015 Leadership and Service Award, NY Chinese Cultural Center; the Leader in Philanthropy Award, 2014 ,Yue Magazine and China Institute, February 2021. She has spoken at The Economist, London (keynote); Milken Institute; Evercore Annual Conference; Columbia University; Harvard University; NYU; Model UN; Schwarzman Scholars; and Canadian Pension Plan Investment Board. Ms. Cheng received her MBA from the Wharton Graduate School of Business and graduated magna cum laude, Pratt Institute.
Jeremy Goldkorn is editor-in-chief of SupChina.com and co-founder of the Sinica Podcast. He moved from his hometown of Johannesburg, South Africa to China in 1995 and became managing editor of Beijing's first independent English-language entertainment magazine. He later edited and founded several other publications, including the website and research firm, Danwei, which tracked Chinese media, markets, politics and business. It was acquired in 2013 by the Financial Times. While in China, he lived in a workers dormitory, produced a documentary film about African soccer players in Beijing, and rode a bicycle from Peshawar to Kathmandu via Kashgar and Lhasa. He moved to Nashville Tennessee in 2015. He is a graduate of the University of Cape Town.
This event will be held on-site, but with a Zoom option.
To attend in person, please use this link to RSVP for this event: 
https://www.eventbrite.com/e/china-and-the-world-after-covid-and-ukraine-tickets-323005597437