Overlapping Peripheries: How Will India and China Navigate the Asian Century?
Ambassador Shyam Saran, 26th Foreign Secretary of India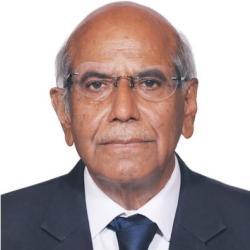 A CASI Nand & Jeet Khemka Distinguished Lecture in partnership with the Andrea Mitchell Center for the Study of Democracy, the Center for the Study of Contemporary China, and Perry World House
Discussant: Ashley J. Tellis, Tata Chair for Strategic Affairs & Senior Fellow Carnegie Endowment for International Peace
For the first time in their long histories, India and China are facing a challenge of managing their direct encounters across both their continental and maritime frontiers unmediated by intervening realms. As their economic and security profiles expand, their peripheries beyond their borders can become zones of positive engagement or, conversely, as zones of conflict and confrontation. Will the Asian century be a China-dominated space or could India and a cluster of other established and emerging Asian powers help create a multipolar space with a more loosely structured architecture? How can India manage its relations with China to orient Asia in that direction?"
Ambassador Shyam Saran is a former Foreign Secretary of India and has served as the Prime Minister's Special Envoy For Nuclear Affairs and Climate Change. After leaving government service in 2010, he has headed the Research and Information System for Developing Countries, a prestigious think tank focusing on economic issues (2011-17) and was Chairman of the National Security Advisory Board under the National Security Council (2013-15). He is currently Life Trustee of India International Centre, Member of the Governing Board of the Centre for Policy Research and of the Institute of Chinese Studies, a Trustee at the World Wildlife Fund (India) and Member of the Executive Council of the Federation of Chambers of Commerce and Industry (FICCI). He has recently published a book, How India Sees the World. Ambassador Saran was awarded the Padma Bhushan, the third highest civilian award, in 2011 for his contributions to civil service. In May 2019, he was conferred the Spring Order Gold and Silver Star by the Emperor of Japan for promoting India-Japan relations.