Governing the Interface of U.S.-China Trade Relations
Gregory Shaffer, Chancellor's Professor, University of California, Irvine School of Law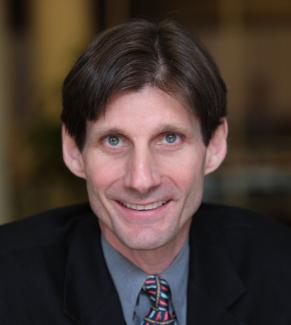 Please register to receive Zoom info at: https://www.eventbrite.com/e/governing-the-interface-of-us-china-trade-relations-tickets-130032285065
This talk addresses three dimensions for conceptualizing the interface between the U.S. and Chinese systems through trade law: (i) economic; (ii) geopolitical; and (iii) normative/social. It assesses current arguments and counterarguments for decoupling from China under these conceptualizations in light of tradeoffs, and then proposes reforms to govern the interface of their respective systems. By the economic interface, the article refers to the U.S. critique of Chinese state capitalism, and in particular the use of state-owned enterprises and state subsidies. By the geopolitical interface, it refers to U.S. concerns with China as a rising power bolstered by its economic success in competing for the commanding heights of innovation, on the one hand, and concerns regarding Chinese infiltration of U.S. infrastructure and Chinese gathering of data on U.S. citizens, on the other hand. By the normative/social interface, it refers to concerns regarding Chinese authoritarianism and human rights violations, which indirectly implicate U.S. workers and the U.S. social bargain through U.S. purchase of Chinese products.
Professor Gregory Shaffer writes theoretically and empirically on international economic law and law and globalization. His publications include seven books and over one hundred articles and book chapters. The work is cross-disciplinary, addressing such topics as transnational legal ordering, legal realism, hard and soft law, comparative institutional analysis, public-private networks in international trade, the rise of China and other emerging economies, and the ways trade and investment law implicate domestic regulation and social and distributive policies.
He previously was Melvin C. Steen Professor of Law at the University of Minnesota Law School, Wing-Tat Lee Chair at Loyola University Chicago School of Law, and Professor at the University of Wisconsin Law School, where he also directed two university research centers on World Affairs and the Global Economy (WAGE) and the European Union. He received his B.A., magna cum laude, from Dartmouth College and his J.D., with distinction, from Stanford Law School. He practiced law in Paris for seven years for Coudert Frères and Bredin Prat, where he was a member of the Paris bar.