National Committee on U.S.-China Relations 2020 "China Town Hall" Webinar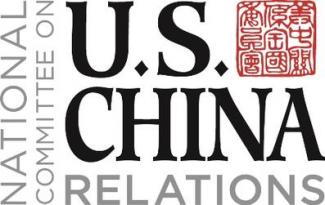 6:00 PM. Penn / Philadelphia Panel:
Please register to receive Zoom link at: https://www.eventbrite.com/e/national-committee-on-us-china-relations-2020-china-town-hall-webinar-tickets-128354958135
COVID-19 has had a major impact on U.S.-China relations, with government leaders and others in each country condemning the other's handling of the pandemic, travel restrictions disrupting economic, social, and academic ties, concerns about supplies of equipment, pharmaceutical inputs, and other goods accelerating discussions of supply-chain diversification. At the same time, the novel coronavirus crisis has underscored the U.S.'s and China's interconnectedness and mutual vulnerability, and prompted more urgent calls for international cooperation to detect, contain, and develop responses to global pandemics and other nontraditional security threats. As the United States prepare for a transition from the Trump presidency to a Biden administration, what effect will each country's handling of the ongoing challenges of COVID-19 have on bilateral relations? What are the prospects for more cooperation over COVID and, in turn, other issues?
Panelists:
Jacques deLisle, Director, Center for the Study of Contemporary China, Stephen A. Cozen Professor of Law and Professor of Political Science, University of Pennsylvania, and Director, Asia Program, Foreign Policy Research Institute
Amy Gadsden, Executive Director for Penn Global
Neysun Mahboubi, Research Scholar, Center for the Study of Contemporary China
Scott Moore, Director, Penn Global China Program
Guobin Yang, Deputy Director, Center for the Study of Contemporary China; Grace Lee Boggs Professor of Communication and Sociology, University of Pennsylvania.
7:00 PM National Keynote Speaker:
Investor, philanthropist, and New York Times best-selling author Ray Dalio will discuss the critical roles the United States and China play in an era of rapid global change. Dalio is the author of Principles: Life and Work and The Changing World Order: Why Nations Succeed and Fail, which will be released this winter.
Keynote webinar link: www.ncuscr.org/content/livestream
Ray Dalio is the founder, co-chief investment officer, and co-chairman of Bridgewater Associates, LP, the largest hedge fund in the world. Ray Dalio and Bridgewater have been deeply involved in the evolution of the Chinese economy and markets for 36 years. He was drawn to China at first by curiosity and later by a deep affection for the Chinese people and culture. His earliest visit was in 1984 as a guest of CITIC when the company invited Mr. Dalio to teach them how financial markets work and to help them develop their financial system. Mr. Dalio visited China for many years just for the pleasure of it, but eventually he and Bridgewater began managing investments and providing advice to China's top investment institutions and senior policy makers; in 2003 he began trading in Chinese markets. Over the past year and a half, Bridgewater has launched two All Weather China strategies – one for non-Chinese institutional investors to gain exposure to Chinese assets, and the other for domestic investors in China. Bridgewater maintains offices in Beijing and Shanghai. Mr. Dalio's close relationship with China extended to his family, who joined him on visits to China starting in 1985. That led to his son Matthew going to an all-Chinese school in Beijing when he was 11 and to his setting up the China Care Foundation to help Chinese orphans with special needs when he was 16. The Dalio family continues to support child welfare and education initiatives through the Beijing Dalio Foundation. Mr. Dalio also established, with Bill Gates and three Chinese philanthropists, the China Global Philanthropy Institute, which teaches Chinese philanthropists and policy-makers best practices in philanthropy.