Maximizing Leverage: China's Strategic Force Posture Choices in the Information Age
China and International Relations Series
Fiona Cunningham, Assistant Professor of Political Science and International Affairs, George Washington University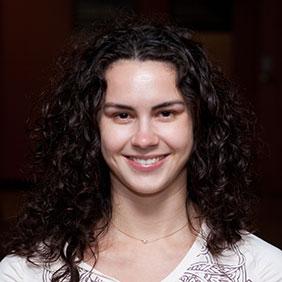 Co-sponsored with the Browne Center for International Politics. 
(Please respond to yuanzeng@upenn.edu to receive Zoom link)
Fiona Cunningham is Assistant Professor of Political Science and International Affairs at the George Washington University and a Stanton Nuclear Security Fellow at the Carnegie Endowment for International Peace. Her research interests lie at the intersection of technology and conflict, with an empirical focus on China. Fiona's research has appeared or is forthcoming in International Security and Security Studies, and has been supported by the Stanton Foundation, Smith Richardson Foundation, China Confucius Studies Program and the MIT Center for International Studies. Fiona has held fellowships at the Center for International Security and Cooperation at Stanford University, and the Belfer Center for Science and International Affairs at Harvard University. She conducted fieldwork in China as a joint Ph.D. research fellow at the Renmin University of China in Beijing in 2015-2016. Fiona received her Ph.D. in 2018 from the Department of Political Science at the Massachusetts Institute of Technology, where she was a member of the Security Studies Program. She also holds a Bachelor of Arts in Politics and International Relations from the University of New South Wales and a Bachelor of Laws from the University of Sydney, both with first-class honors.