Why China Should Unsign the International Covenant on Civil and Political Rights
Margaret Lewis, Professor of Law, Seton Hall University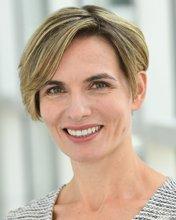 Professor Margaret Lewis's research focuses on law in China and Taiwan with an emphasis on criminal justice and human rights.
Professor Lewis has been a Fulbright Senior Scholar at National Taiwan University, a visiting professor at Academia Sinica, a Term Member of the Council on Foreign Relations, a Public Intellectuals Program Fellow with the National Committee on United States-China Relations, and a delegate to the US-Japan Foundation's US-Japan Leadership Program. Her publications have appeared in a number of academic journals including the Columbia Journal of Transnational Law, NYU Journal of International Law and Politics, Vanderbilt Journal of Transnational Law, and Virginia Journal of International Law. She also co-authored the book Challenge to China: How Taiwan Abolished its Version of Re-Education Through Labor with Jerome A. Cohen.
Professor Lewis has participated in the State Department's Legal Experts Dialogue with China, has testified before the Congressional-Executive Commission on China, and is a consultant to the Ford Foundation.
Before joining Seton Hall, Professor Lewis served as a Senior Research Fellow at NYU School of Law's U.S.-Asia Law Institute where she worked on criminal justice reforms in China. Following graduation from law school, she worked as an associate at the law firm of Cleary, Gottlieb, Steen & Hamilton in New York City. She then served as a law clerk for the Honorable M. Margaret McKeown of the U.S. Court of Appeals for the Ninth Circuit in San Diego. After clerking, she returned to NYU School of Law and was awarded a Furman Fellowship.
Professor Lewis received her J.D., magna cum laude, from NYU School of Law, where she was inducted into the Order of the Coif and was a member of Law Review. She received her B.A., summa cum laude, from Columbia University and also studied at the Hopkins-Nanjing Center for Chinese and American Studies in Nanjing, China.