Is 'New Malaysia' real or sustainable?
A critical assessment on Malaysia's social divide and political system
Dr. Chin-Huat Wong, Penang Institute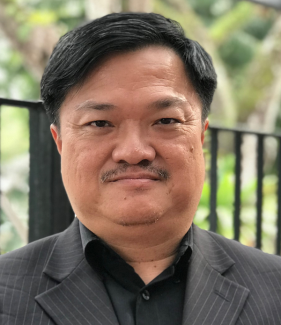 When democracy went wrong in so many countries, Malaysia's peaceful regime change in May 2019 that ended the world's longest one-party rule with elections after Mexico's PRI was widely acclaimed. At home and abroad, many hailed the birth of a New Malaysia, but the euphoria had evaporated within months. On one hand, New Malaysia looks hollow as many reforms promised by the new Alliance of Hope (PH) government are delayed, compromised or outright abandoned. On the other hand, New Malaysia triggers the fear of many Malay-Muslims that their ethnic privileges and religious supremacy will be eroded. While the old coalition BN quickly disintegrated after losing power, its Malay-nationalist core UMNO has now forged a new pact with Muslim-nationalist opposition PAS. The UMNO-PAS pact has won two recent by-elections and even the scandal-tainted ex-Prime Minister Najib Razak is regaining his popularity. Within PH, the power-sharing and succession pact between PM Mahathir Mohamad and his heir Anwar Ibrahim is shadowed by distrust, at least between their supporters. Can reform survive in Malaysia? Is her social divide an insurmountable obstacle to democracy? Or is this somewhat due to the mismatch between a divided society and a majoritarian political system?
Dr. Chin-Huat Wong is a political scientist whose research interests cover democratization and communal politics in Malaysia. He specializes in electoral system and party system and predicted that there would be no benign competition between two multiethnic coalitions after the end of Barisan Nasional's hegemonic rule. He is currently Head of Institutional Reforms and Governance programme at think tank Penang Institute and will soon move to the multidisciplinary Jeffrey Sachs Centre on Sustainable Development at Sunway University. His analyses on Malaysia's regime cover its "electoral one-party state" (https://doi.org/10.1080/13510347.2010.50117), its rigged districting (https://doi.org/10.1080/00358533.2018.1424075) and recently, the rise, resilience and demise of its permanent coalition (  https://doi.org/10.1080/00358533.2018.1545942). 
Co-sponsored by Center for East Asian Studies
Open to all, lunch provided.