Digital Technologies and Financial Governance in China's Fin-tech Development
Jing Wang, Assistant Professor of Communication, Tulane University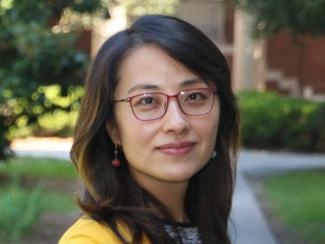 Leading the global fin-tech market, Chinese fin-tech companies, such as Ant Financial and Tencent Finance are setting paradigms for business innovation and economic development. In the meantime, there has been widespread speculation about the Chinese government's attitude towards the financial implications of digital technologies. On the one hand, fin-techs help to marketize the Chinese financial industries and rejuvenate the economy post 2008-crisis. On the other hand, the affordance of the cutting-edge technologies, such as big data and cloud computing on which the private sector, particularly the Internet corporations dominates seems threatening to the state's control of the overall finance sector. Based on the analyses of fin-tech policies and laws announced by the Chinese government since the year 2012 when fin-tech was officially recognized, this talk examines the new modes of financial governance in the digital age which has been led by the Chinese government and fulfilled by a broad spectrum of regulative actors. Taking fin-tech policy changes as a lens to understand the politics of digital finance, this project demonstrates how the Chinese state has attempted to justify its right to rule after introducing and promoting institutional practices that potentially de-legitimate its authority.
Professor Jing Wang is an Assistant Professor of Communication at Tulane University. She studies communication technologies and social changes in financial contexts and her recent research focus on the social, political, and cultural dimensions of fintechs.  Her work has appeared in the peer-reviewed journals and edited volumes. She is also a contributor of op-eds on the mainstream Chinese business news. Professor Wang is teaching Technology Analyses and East Asian Media and Popular Culture at Tulane University.
Co-sponsored by the Center for East Asian Studies.