Technology Tensions in the U.S.-China Relationship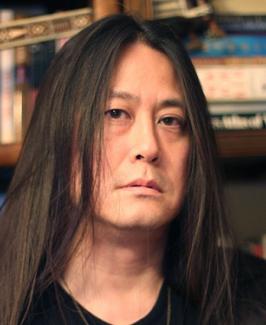 One of China's top tech company executives is dramatically detained in Canada at the request of the Trump Administration. Hackers traced to China compromise the customer database of one of the U.S.'s largest hotel chains. A Chinese scientist creates the world's first gene-edited babies.  
Five years ago, China was still routinely dismissed as a mere copycat, incapable of "real" innovation. Today, it's an unstoppable juggernaut that threatens to eat our lunch – threatening, some insist, to overtake the U.S. in critical technologies like advanced robotics and artificial intelligence, and technology issues have moved to the center of an increasingly tense bilateral relationship. Why has China provoked such anxieties among Americans? Are we right to be so concerned? And what are the sources of China's competitive strength? This talk will explore these and other questions about the role of technology in U.S.-China relations.
Kaiser Kuo is host and co-founder of the Sinica Podcast, the most popular English-language podcast on current affairs in China. The show has run since April 2010, and has published nearly 400 episodes. Until April 2016, Kaiser served as director of international communications for Baidu, China's leading search engine. In 2016, Kaiser returned to the U.S. after a 20-year stint in Beijing, where his career spanned the gamut from music to journalism to technology. Kaiser also spent a year in Beijing from 1988 to 1989, when he co-founded the seminal Chinese heavy metal band Tang Dynasty as lead guitarist. He then served as editor-in-chief at ChinaNow.com, one of China's first bilingual online magazines. He was China bureau chief for technology and business magazine Red Herring and worked as Director of Digital Strategy for Ogilvy & Mather in Beijing. In May 2016, he was honored by the Asia Society with a leadership award for "revolutionizing the way people live, consume, socially interact, and civically engage." He speaks frequently on topics related to politics, international relations, and technology in China. He lives in Chapel Hill, North Carolina, with his wife, two children, Goldendoodle "Potsticker," and ever-expanding drumkit.