The State of Rights Protection Lawyers in China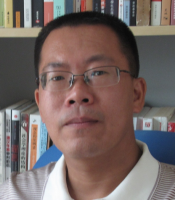 Human rights lawyering in China played  an important role in the human rights movement since 2003, but it is facing harsh crackdown since Xi Jinping took power. The rising of human rights lawyering reflected the dilemma of China's rule of law, and partly explained China's turn into a new totalitarian state under Xi.
Dr. Teng Biao is a human rights lawyer, formerly a lecturer at the China University of Politics and Law, a visiting scholar at Harvard, Yale Law School, and the Institute for Advanced Study in Princeton, currently a visiting scholar at USALI, New York University.  He co-founded two human rights NGOs in Beijing – the Open Constitution Initiative, and the China Against the Death Penalty, in 2003 and 2010 respectively. He is one of the earliest promoters of the Rights Defense Movement in China, and the manifesto Charter 08. Teng defended for freedom of expression, religious freedom, victims of wrongful convictions, Tibetans and Uyghurs. His academic research includes criminal justice, human rights, social movement and political transition in China.