Does Centralized Judicial Control Mitigate Local Protectionism in China?
Empirical Study of China Supreme People's Court's Decisions on Non-enforcement of Foreign Arbitral Awards (1995-2015)
Shen Wei, Dean & Professor of Law, Shandong University Law School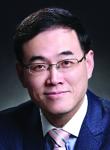 To fight against local protectionism in court enforcement proceedings, China's Supreme People's Court issued a notice requiring intermediate courts have to receive the Supreme People's Court's approval before refusing to enforce a foreign or foreign-related arbitral award.  An empirical study, based on 98 publicly available non-enforcement reply opinions by China's Supreme People's Court to lower courts that made and reported preliminary non-enforcement decisions, suggest that local protectionism has not been a major barrier to effective enforcement of foreign or foreign-related arbitral awards. The internal reporting system of preliminary decisions not to enforce awards may serve other functions: providing an alternative to China's weak appellate system in exercising judicial oversight, and giving the government an additional means to  achieve important policy goals. Analyzing the functions of this internal reporting system offers us insights into the roles top-level judicial control can play in China despite the absence of an independent court system.
Open to all, lunch served. Co-sponsored by Center for Asian Law.