The Power of the Power: Censorship in Mainland China and Hong Kong
Rose Luqiu Luwei (闾丘露薇), Journalist & Former Executive News Editor, Phoenix TV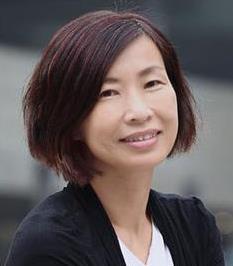 The Chinese government is constantly releasing new regulations to censor media content. In Mainland China, the Party strengthens its control on media agenda-setting and makes sure that the media remembers its role as the mouthpiece. In Hong Kong, although the Basic Law protects the constitutional right of freedom of speech, the media is already controlled by Beijing through financial means. Reporting during the "Umbrella Movement" demonstrated the consequences of the ownership of both traditional and new media. How can we counter government power, find ways to speak out in the mainland, and protect freedom of press in Hong Kong?
Rose Luqiu Luwei had been a television journalist in Hong Kong for 20 years. She covered almost all of the major international news events ranging from the wars in Afghanistan, Iraq, Libya and Gaza to the tsunami in Indonesia, the earthquake in Japan and China. She also reported on Chinese political news and interviewed several Chinese leaders. She was a television producer, commentator and presenter as well. In addition, Luqiu's book writing and online activities have also made her recognizable in China, especially among the Internet users. Since 2002, she has released six books on her reporting trips around the world, and one autobiography. She also wrote weekly columns for dozens of leading Chinese media outlets. She is not only one of the first to blog in China, but one among other renowned writers attracting millions of followers and readers on the Internet.
In 2006, Luqiu became a Nieman fellow at Harvard University, where she launched a website in 2007 to promote citizen journalism in China. She was also one of the founder of 1510 Foundation in Hong Kong, which promote civic education among the young people from Mainland China, Taiwan and Hong Kong through organizing seminars and summer camps. In addition, Luqiu had taught a graduate course at Hong Kong Baptist University for seven years, where she obtained her master's degree in mass communication. She was born and raised in Shanghai and earned her bachelor's degree in philosophy from Fudan University.
Open to all, lunch provided.