Is China trying to push the U.S. out of East Asia?
Wang Dong, Associate Professor of International Relations, Peking University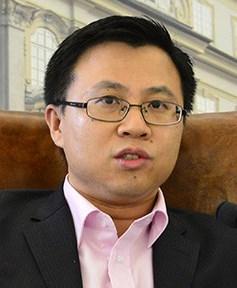 Is China trying to push the United States out of East Asia and build a China-dominated regional order? The answer to this question will to a great extent determine whether or not the future trajectory of the regional order will be peaceful or fraught with conflict. Some Western analysts accuse China of pursuing a Monroe Doctrine and excluding the United States out of the region. This article argues the Western discourse of China practicing the Monroe Doctrine is a misplaced characterization of China's behavior. Rather than intend to push the United States out of East Asia and build a China-dominated regional order, China is pursuing a hedging strategy that aims at minimizing strategic risks, increasing freedom of action, diversifying strategic options, and shaping U.S.' preferences and choices. It demonstrates so by looking at five issues areas: China's ties with the Association of Southeast Asian Nations (the ASEAN), the Shanghai Cooperation Organization (the SCO) and China's foreign policy activism, China-Russia relations, the Conference on Interactions and Confidence-Building Measures in Asia (the CICA) and the New Asian Security Concept, as well as China-U.S. relations. The paper argues that China's hedging strategy has helped prevent Beijing and Washington from falling into a Thucydides Trap, reduce regional tensions, and usher in a more peaceful regional order in the future.
Wang Dong is Associate Professor in the School of International Studies and Executive Deputy Director of the Institute for China-U.S. People to People Exchange at Peking University. He also concurrently Member of the Steering Committee of the "East Asia Security Forum", Chinese Overseas Educated Scholars Association, as well as Secretary General of the Academic Committee of the Pangoal Institution. Wang Dong received his bachelor in law from Peking University and M.A. and Ph.D. in political science from UCLA. Dr. Wang had taught at York College of Pennsylvania, with a tenure-track appointment, before joining the faculty of Peking University. Since 2011, he has also been a Research Associate at the East Asian Peace Program, Uppsala University.

Dr. Wang has written extensively on international relations and China's foreign policy. His articles and reviews appear in Diplomatic History, Journal of East Asian Studies, The New York Times as well as other leading academic and news outlets. He has also served as an anonymous reviewer for leading international academic journals such as Foreign Policy Analysis, Journal of Peace Research, Issues & Studies, and Asia Policy and Politics. Dr. Wang has provided consultation to China's State Council and Ministry of Foreign Affairs on matters important to Chinese foreign policy. He has also served as Chinese delegate for important Track-II dialogues such as the Munich Security Conference and the Shangri-La Dialogue. He has received many awards and was named an inaugural "China's Rising Leader" by the National Bureau of Asian Research (NBR) in 2011, and a "Munich Young Leader" by the Korber Foundation and the Munich Security Conference in 2016.