Feminist Activism in China: A Discussion with Lu Pin and Xie Bin
Lu Pin, Project manager of Media Monitor for Women Network, editor-in-chief of Feminist Voices, and a leading feminist activist focusing on gender equality, violence against women, and issues of gender and the media; Xie Bin, Executive director of Zhongzhou Yirenping, and a colleague of three of the detained feminist activists.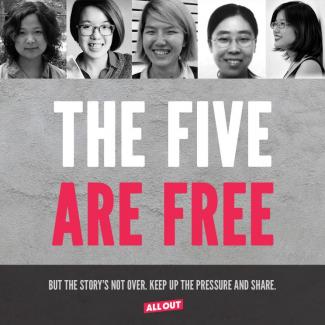 Feminist activists in China have resorted to new media, forms of "street theatre" and other tactics to publicize and protest domestic violence, gender discrimination and other issues. Five leading members of China's feminist movement were detained by authorities for disrupting social. Their detention came against the backdrop of police raids on activist organizations, including Yirenping, a prominent Chinese NGO that advoctas gender equality and fights dsicrimination against people with H.I.V., hepatitis and physical disabilities. Two of the detained activists' colleagues will address these issues in a roundtable discussion.
Open to all.
Co-sponsored with the Center for East Asian Studies and Perry World House.