Understanding China's Booming Relations with Africa: A Historical Perspective
Howard French, Associate Professor, Columbia University Journalism School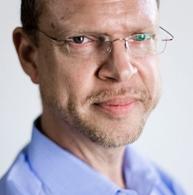 Howard French received his B.A. from the University of Massachusetts – Amherst. He worked as a French-English translator in Abidjan, Ivory Coast in the early 1980s, and taught English literature at the University of Ivory Coast. His career in journalism began as a freelance reporter for The Washington Post and many other publications in West Africa. He was hired by The New York Times in 1986, and worked as a metropolitan reporter for three years, and from 1990 to 2008 reported for The Times as bureau chief for Central America and the Caribbean, West Africa, Japan and the Koreas, and China in Shanghai. During this time, his work was twice nominated for the Pulitzer Prize; he was twice the recipient of an Overseas Press Club Award, and he has also won the Grantham Environmental Award, among other awards.
From 2005 to 2008 alongside his work for The Times, Mr. French was a weekly columnist on global affairs for the International Herald Tribune. He is the author of "A Continent for the Taking: The Tragedy and Hope of Africa" (2004), which was named non-fiction book of the year by several newspapers, and won the 2005 American Library Association Black Caucus Award for Non-Fiction, and was runner up for the Lettre Ulysses Award for the Art of Reportage and for the Hurston Wright Foundation's non-fiction prize. Other awards include an honorary doctorate from the University of Maryland. He is also the author of "China's Second Continent: How a Million Migrants are Building a New Empire in Africa, which will be published by Alfred A. Knopf in May 2014.
His work has been published in The Atlantic, The New York Review of Books, The New York Times Magazine, The Nation, Rolling Stone, Transition, The Chronicle of Higher Education, The Crisis, and Travel and Leisure. He is also a documentary photographer, whose book, "Disappearing Shanghai: Images and Poems of an Intimate Way of Life," with Qiu Xiaolong, was published in 2012. French was a 2011 fellow of the Open Society Foundations and is presently researching a book about the geopolitics of East Asia.