An Arab Spring in Beijing? Islam, the Middle East, and China
Dru Gladney, Professor of Anthropology at Pomona College, President of the Pacific Basin Institute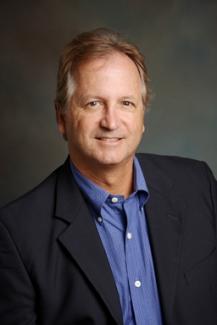 This talk examines China's important and changing relationship with the Middle East, especially with regard to the recent tumultuous events there following several uprisings and revolutions across North Africa and the Middle East, known as the "Arab Spring." Will China ever experience such tumult? How will these changes affect China's important relationship with the mostly Muslim Middle Eastern states and its energy dependency? How will China's own 21 million Muslims be affected by these changing relationships? This talk also examines the role of global social media and Western scholarship in shaping and interpreting the "Uyghur problem" in China. Some have suggested that China has already experienced a "twitter revolution" in Xinjiang as early as 2009. The July 5, 2009 riots in Urumqi were attributed by the Chinese state to "outside forces," yet very few of the issues raised by the protestors invoked demands extending beyond China's borders. While the state media attributed the Uyghur protests to radical Islam and separatism, none of the protestors called for jihad or an independent "Eastern Turkestan."
Twitter and other social media played an important role in publicizing the plight of Uyghur workers in southern China who had been mistreated, leading to an uprising in Urumqi city, over 3000 miles away. Internationally, the Uyghur diaspora helped to call global attention to an event that Chinese media initially denied, then attempted to shape through carefully edited reporting and selective coverage. Although the internet occupies a deterritorialized and disembodied space, claims and counterclaims in these competing narratives debated historical and contemporary authority over land and territory, as well as the bodies that appropriately or inappropriately belonge to that space. Traditional approaches to identity conflicts and nationalism have insufficiently theorized the role social media plays in helping to construct translocal identities rooted in ethnic spaces and national boundaries. In addition, few have examined the increasing co-dependency between China and the Middle East in their rising energy and security concerns. This talk will seek to explore the effects of the Arab Spring on China and the role social networking has played in shaping a transnational diasporic community with strong ties to the Middle East that lays claim to a land and history that is no longer its own.
Dru C. Gladney is Professor of Anthropology at Pomona College in Claremont, California.  Previously, he was President of the Pacific Basin Institute at Pomona (from 2006-2010), and prior to that was Professor of Asian Studies at the University of Hawai'i at Manoa (from 1993-2006), as well as Senior Research Fellow at the East-West Center (1993-1998).   Dr. Gladney was also invited to serve as the inaugural Dean of the Asia-Pacific Center for Security Studies in Honolulu, Hawai'i (1998-2000).   In addition to a Ph.D. in Social Anthropology from the University of Washington, Seattle, in 1987, Dr. Gladney has three M.A. degrees in religion and philosophy.  He has been a Fulbright Research Scholar twice, to Turkey and China, and has held faculty positions and post-doctoral fellowships at Harvard University, the University of Southern California, Kings College, Cambridge, Shanghai and Peking Universities, Bosphorus University, Istanbul, and the Institute for Advanced Study, Princeton.  Prof. Gladney began his field research in Western China over 30 years ago, and has carried out more recent projects in Kazakhstan, Kyrgyzstan, Turkey and Malaysia.
Dr. Gladney is author of the award-winning book, Muslim Chinese: Ethnic Nationalism in the People's Republic (Harvard University Press, 1996, 1st edition 1991) as well as three more recent books: Ethnic Identity in China: The Making of a Muslim Minority Nationality (Harcourt Brace, 1998); Making Majorities: Constituting the Nation in Japan, China, Korea, Malaysia, Fiji, Turkey, and the U.S. (Editor, Stanford University Press, 1998); and Dislocating China: Muslims, Minorities, and Other Sub-Altern Subjects (2003, Chicago: University of Chicago Press). He has published over 50 academic articles in books and journals, including The Journal of Asian Studies; Current History; Public Culture; Cultural Survival Quarterly; Central Asian Survey; Inner Asia; History and Anthropology; The Fletcher Forum of World Affairs; The International Journal of Middle Eastern Studies; and China Exchange News. His research has been regularly featured in interviews on CNN and al-Jazeera television, as well as in Newsweek, Time Magazine, International Herald Tribune, Los Angeles Times, and New York Times.