US-China Relations: An Assessment
JIA Qingguo, Professor and Associate Dean of the School of International Studies of Peking University.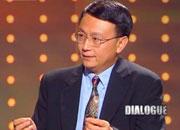 JIA Qingguo is Professor and Associate Dean of the School of International Studies of Peking University. He has published extensively on U.S.-China relations, relations between the Chinese mainland and Taiwan, Chinese foreign policy and Chinese politics. Prof. Jia received his Ph.D. from Cornell University. He has been a visiting professor at leading universities in the US, Europe, and Australia and has twice been a fellow at the Brookings Institution. He serves on the editorial boards of major Chinese and international academic journals. In addition, Professor Jia is currently a member of Standing Committee and the Foreign Affairs Committee of the Chinese People's Political Consultative Conference and a member of the Standing Committee of the Central Committee of the China Democratic League.
On this visit to Penn's CSCC, Prof. Jia is accompanied by Professors ZHANG Haibin and GUI Yongtao. Zhang Haibin is Professor of the School of International Studies, and Director of the Center for International Organization Studies, Peking University.  His major research areas are international climate politics, China's environmental diplomacy and international organizations. He is adviser on trade and environment issues for China's Ministry of Commerce, and on climate change for numerous international organizations including the WWF.  He has published books and articles in academic journals, and leading Chinese and foreign newspapers, including the New York Times. Gui Yongtao  is Assistant Professor of International Relations in the School of International Studies at Peking University. Prof. Gui earned Ph.D.s in international relations from both Peking University and Japan's Waseda University. His research and writing focus on politics in Japan and East Asia.