To Rise or Not to Rise? China, India, and the Search for Technology and Power
Andrew B. Kennedy
Senior Lecturer, Policy and Governance,
Crawford School of Public Policy, Australian National University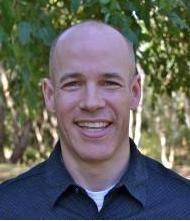 ANDREW B. KENNEDY is Senior Lecturer in Policy and Governance at the Crawford School of Public Policy at the Australian National University. His research focuses on international politics in Asia, with particular interest in Indian and Chinese foreign policy. He is the author of The International Ambitions of Mao and Nehru: National Efficacy Beliefs and the Making of Foreign Policy (Cambridge 2012), and his writings have also appeared in International Security, Survival: Global Politics and Strategy, The China Quarterly, Asian Survey, The Washington Post, The Japan Times, and The Christian Science Monitor. Andrew received his Ph.D. in 2007 from the Department of Government at Harvard University, where his dissertation received the Edward M. Chase Award for the best dissertation on a subject related to world peace. He also holds a Master of Law and Diplomacy from the Fletcher School at Tufts University and a B.S. in Psychology from Duke University. Prior to his academic career, Andrew worked as a journalist and consultant in Taipei, Hong Kong, Beijing, and Washington, D.C.

Registration:
Open to Faculty, Graduate Students, and FPRI Members at the Sponsors Level .
Reservations are required. RSVP: events@fpri.org
Luncheon Included
For more information contact 215 732 3774, ext 303 or events@fpri.org.