Building With City: Architecture Works of Tong Ming
Tong Ming, Professor of Architecture & Urban Planning, Tongji University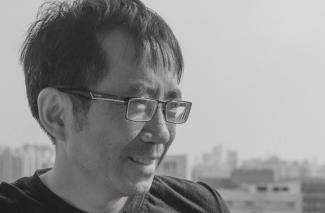 Tong Ming is an architect from Shanghai, and TM Studio is a university-based design and research studio practicing architecture, urban design and studies. Its works combine academic researches with professional practices, touching upon the multiple dialectics between tradition and modernity, locality and its transience.
Since its outset, the studio insists on making architecture in the context of urbanism.TM Studio believes that every single architectural performance should embrace certain social values because each city represents a rich medley of heterogeneous individuals, or a living system bearing numerous thoughts and motives.
The architecture works to be presented in this lecture will show some thoughts on design in a background of Chinese urban development. The works reflected an attitude and a way of thinking about and proceeding in architectural design. It is a kind of work to engage with what exists as a starting point, to apply transformation and integration as a path that leads to new insight and expressions.
Tong Ming is an urban design professor in the department of urban planning, Tongji University. His research and teaching fields include urban design, urban regeneration, and urban policy analysis. Tong Ming is also an expert for Shanghai urban planning committee, a member of Academic Committee of Urban Design in the Urban Planning Society of China, General Planner of Shanghai Tongji Urban Planning & Design institute, the principle architect of TM Studio, a Shanghai based architectural office.